Welcome to Veterinary Clinics Aruba!
We are a full-service veterinary facility that started in 1982. We've dedicated our lives to providing the finest professional healthcare for all pets and animals on the island.
Our loving and carefully-trained staff reinforces our commitment to giving your pets the best medical treatment and taking care of them as if they were our own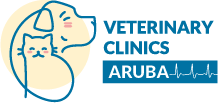 Veterinary Clinics Aruba strives to support the human-animal bond and to improve the quality of life of all animals in Aruba, specializing in domestic animals.
We deliver reliable and affordable veterinary services at two locations on the island for your convenience and comfort.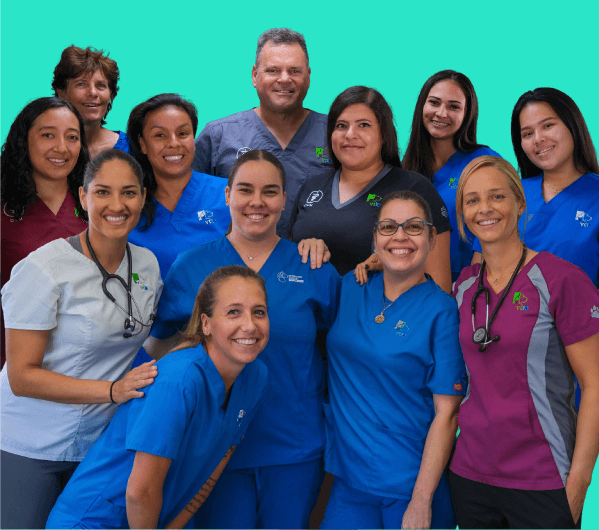 Our team of well-trained veterinarians and the rest of the staff are committed to providing excellent veterinary services around the clock, and high-quality products to help your beloved pets live a long and healthy life.
Veterinary Clinics Aruba is formed by an awesome team of individuals, that 's fully dedicated to compassionate animal care.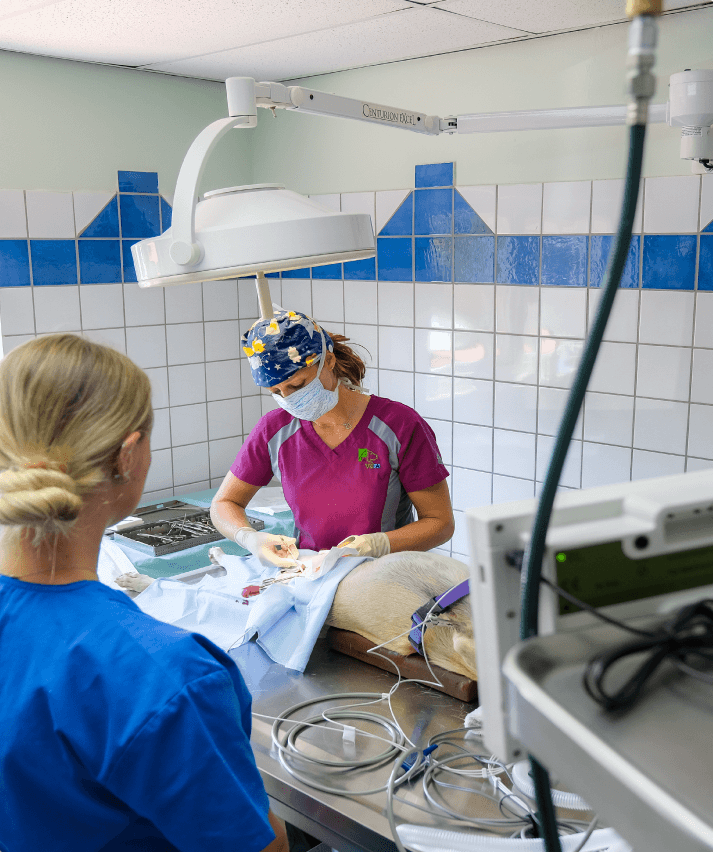 Our skillful Veterinarians use their extensive knowledge to assist your pets, giving them the best medical care they could have and solving any doubts you might have.
Our Veterinary Technicians assist the vets during consultation hours and operations. They prepare our little patients for operation, give aftercare, administer medication, and perform light laboratory work.
Our Boarding Personnel takes daily care of boarded or hospitalized animals. They also sanitize the clinic and tools, check our patients for parasites, and also bathe them if needed.
Last but not least, our Administrative Personnel takes care of office tasks to ensure that the rest of us have nothing else to worry about other than the safety of our lovely patients.
Both clinics operating under the Veterinary Clinics Aruba name work as one. This brings forth several remarkable advantages for our valuable clients such as
Central server database:
Your pet's history is always available at every Veterinary Clinics Aruba. Every veterinarian on call will know your pet's important medical details, such as allergies and previous illnesses.
All appointments and payments can be made at any of the two clinics.
Central purchase of medicine:
More volume in your purchase means more discounts and attractive prices for everyone!
Our clinics are less likely to run out of stock.
Specialization and professional guidelines for all our staff:
Frequent investments in specialized training and equipment.
We use the same protocol and guidelines at both Veterinary Clinics to guarantee optimal service every time.
Make your appointment today!